Payroll Processing Automation Framework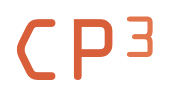 Features


Powerful, scalable ETL platform – Supports the collection, integration and transformation of payroll data files.


Workload and business rules management – helps you optimize payroll workflow and tasks.


Ease of use – helps improve speed, flexibility and effectiveness to define, deploy, update and manage payroll data files.


Near real-time automated payroll processing – as well as connectivity between Indicative & Record Keeping Systems.



Monitor & Audit transactions – to enforce policies and capture a detailed audit trail.


Built-in process expertise – Codified payroll data management best practices are defined within the framework.


Metadata management – support for custom data mappings, formal specifications for transformation, business rules and other processes, schemas and file layouts.


Standardized output file support – for SPARK formatted file, OMNIPLUS Cards & TRAC Cards.


Benefits


Realize faster time-to-value when adding new clients or plans.


Leverage real-time payroll processing information through rich process analytics.


Reduce time & costs to process payroll while improving performance and the bottom line.


Real-time client notifications, enhanced security & compliance.


Eliminates the need for record-keepers and allows payroll processing to scale without traditional bottlenecks.